Contattaci! 
Entra a far parte del mondo MUD! 
Milan
Via Soncino 1, 20123 Milan, Italy
+390236598968
+393935663395
Message Us

Monday - Friday: 10:00 – 18:00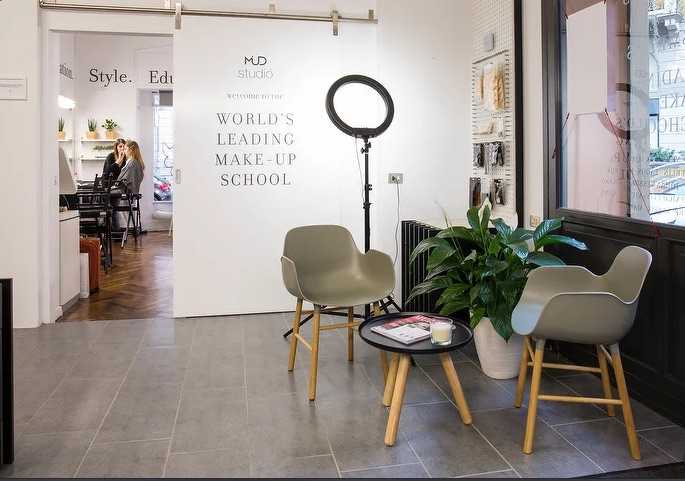 The next OPEN-DAY in Milan will be in...
Rome
Viale Giotto 3, 00153 Rome, Italy
+390645763132
+393935663395
Message Us

Monday - Friday: 10:00 – 18:00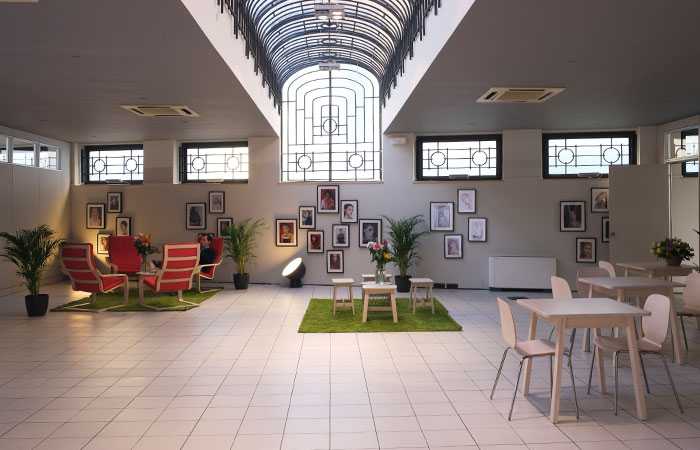 The next OPEN-DAY in Rome will be in...
Frequently Asked Questions
Enrolment must always be done through one of our consultants. 
All you need to do is book a call to the location of your interest (Milan or Rome) or visit us directly. We will provide you with all the contractual details to proceed with your course registration. 
A consultant will always be at your disposal!
In order to attend the second level directly, you will need to be in possession of a certification from another accedemia and a personal portfolio. 
Once these documents have been submitted, we will send everything to MUD Europe for validation. 
If you pass this stage, you will be able to take a theoretical and practical test; if you pass, you will be able to go directly to Level 2 by buying the discounted Level I kit and attending individual alignment classes. 
Direct access to Level III will not be possible.
Registration for our courses includes: tuition fees, training days, make-up kit, MUD international
Each level corresponds to its own kit with all the necessary training material. 
The kit will be yours personally and will remain with you outside MUD. As you attend more levels, you will add up the different kits until, during Level III, you will have an increasingly large kit with all kinds of products and tools.
We provide exclusive partner accommodation for MUD attendees, convenient for getting to the venue. Find out all the info in the dedicated section.
It is not compulsory to attend all levels, it depends on one's ambition and the skills one wants to acquire. MUD offers the possibility of attending levels at any time and not necessarily consecutively.
MUD provides a private job search group. Our certification has worldwide commercial validity and will enable you to work anywhere. Depending on the levels attended and the skills acquired, you will have more professional opportunities. Find out all the info in the dedicated section.
MUD Italy is closely connected to all MUD offices worldwide. If you are interested just contact us. MUD Italy also gives you the possibility to attend courses in English.
Si informano tutti gli interessati in merito al fatto che Butterfly Effect Srl ha aggiornato il proprio Sistema di Gestione della Compliance, in ragione dei requisiti previsti per il rinnovo dell'accreditamento presso Regione Lombardia per l'erogazione di servizi di Istruzione e Formazione Professionale di tipo B. In applicazione di tale sistema si mette a disposizione del proprio personale e di tutti i propri stakeholders i seguenti canali di comunicazione per la segnalazione di eventuale rilievo di irregolarità e/o di violazioni delle disposizioni di legge, del proprio Codice Etico e di Comportamento e delle disposizioni contrattuali, nel rispetto dei requisiti di riservatezza cogenti e applicabili: 


Lettera Raccomandata A/R indirizzata a Butterfly Effect S.r.l. Via Soncino, 1 – 20123 MILANO alla cortese attenzione dell'ODV 231; 

Comunicazione scritta on line attraverso l'account dedicato:  

Si precisa che, in riferimento specifico alle segnalazioni del personale, le stesse vengono gestite nel rispetto e in applicazione di quanto indicato dalla L. 179/2017 e s.m.i. in materia di Whistleblowing, con modalità similari alla gestione dei reclami, con informazione retroattiva al mittente in merito al trattamento, ai relativi risultati ed alle eventuali azioni conseguenti.
Our partners
MUD collaborates with many important partners and brands, giving students the opportunity to get in touch with exciting realities.
Sign up to our newsletter
Sign up to keep up with all the news about MUD, the world's leading school that has trained more than 10,000 make-up artists since '97.